STRANGERS
---
Episode 18: TOM THUMB AND OTHER STORIES
Written by Murray Smith
Directed by Laurence Moody
tx 18.11.80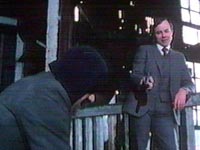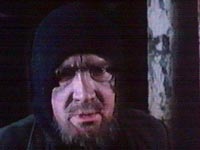 Cast:
Jim Norton (Cathal Slattery) James Coyle (Malone) David Webb (Sam Clegg) Robert Oates (Smee) John Horsley (The Professor) Walter McMonagle (Tom Thumb) John O'Toole (O'Dowd) Joe Cook (Police Sgt) Doreen Driver (Peggy) Christine Early (Heather)
Crew:
Production Manager Ian Scaife Production Assistant Helen Emerson Floor Manager Mick Graham Lighting Cameraman Mike Popley Operator John Woods Sound Alan Bale Editor David Rees Dubbing John Whitworth Makeup Su Jones Costumes Janet Benge Graphics Jim Quick Research Barbara Muxworthy Casting Susie Bruffin Designer Tim Wilding Music Mike Moran Producer Richard Everitt


This is an unofficial and non-commercial website. The rights to Strangers are held by GranadaMedia. The sole purpose of this page is to promote the abovementioned series - no copyright infringement is intended. However, should the copyright holders be unhappy with my use of screenshots the material in question will be removed immediately.