STRANGERS
---
Episode 25: SOLDIERS OF MISFORTUNE
Written by Murray Smith
Directed by William Brayne
tx 30.10.81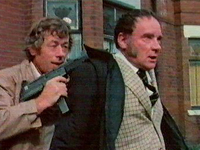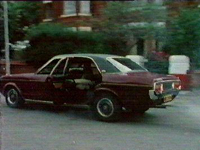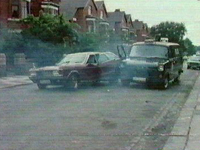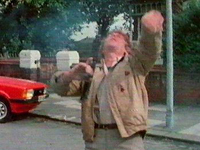 Cast:
Thorley Walters (Dugdale) Leslie Schofield (Shove Christie) Tony Scannell (John McCleod) John Forgeham (Red Keegan) Anthony Booth (Wilfred Lynch) Christopher Ellison (Terence Wragby) Morris Perry (Charles Ford) Gary Whelan (Dominic Martino) Michael Goldie (Nick Reid) Nicholas Bell (Roger Wood) Sara Clee (Mrs Wragby) Frances Ruffell (Elsie) Debbie Killingback (Jean) Sue Rage (Mother) Zal Anthony (Harry Tait)
Crew:
Production Manager Liam Foster Production Assistant Jean Wallace Floor Manager Paul Kelly Photography Mike Blakeley Operator Lawrence Jones Sound Ken Reynolds Ian Hills Editor Victoria Price Dubbing Tony Anscombe Makeup Su Jones Wardrobe Sue Hunting Graphics Ray Freeman Research Barbara Muxworthy Casting John Murphy Designer Tim Farmer Music Mike Moran Producer Richard Everitt


This is an unofficial and non-commercial website. The rights to Strangers are held by GranadaMedia. The sole purpose of this page is to promote the abovementioned series - no copyright infringement is intended. However, should the copyright holders be unhappy with my use of screenshots the material in question will be removed immediately.