STRANGERS
---
Episode 27: A SWIFT AND EVIL ROZZER
Written by Murray Smith
Directed by William Brayne
tx 15.09.82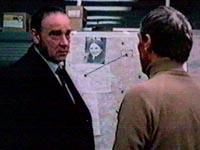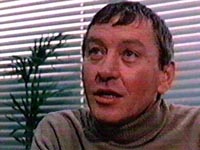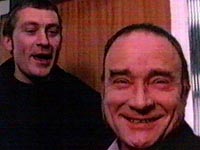 Cast:
Geoffrey Bateman (Arthur Perrill) Catherine Schell (Sophy Paget-Lombardi) John Castle (Martin Hargreaves) Dudley Sutton (Sam Schulman) Barry Stanton (Binnie R) Edward DeSouza (Nick Paget-Lombardi) Amanda Lukats (Lara Paget-Lombardi) Valerie Leon (Jeanette) Steve Plytas (Arri) Matthew Blakstad (Julian Hargreaves) Colin Skeaping (Police Motorcyclist) Charles Keating (Andy Stimmer) Michael Wardle (5th Detective) John Rowe (Assistant Commissioner) Margaret Lacey (Ballet Mistress) Annie Rice (Jenny) William Tarmey (Squad Detective) Johnny Leeze (Soper) Troy Foster (DC Charles Baker)
Crew:
Production Manager Craig McNeil Production Assistant Joyce Fowler Floor Manager David Weir Photography Mike Thomson Operator Doug Hallows Sound Ray French Editor Victoria Price Dubbing John Whitworth Makeup Linda Tulley Costumes Anne Barfield Graphics Ray Freeman Research Barbara Muxworthy Casting Jose Scott Designer Alan Price Music Mike Moran Producer Richard Everitt


This is an unofficial and non-commercial website. The rights to Strangers are held by GranadaMedia. The sole purpose of this page is to promote the abovementioned series - no copyright infringement is intended. However, should the copyright holders be unhappy with my use of screenshots the material in question will be removed immediately.